RSS: https://www.cinemasmorgasbord.com/feed/podcast/
iTunes: https://podcasts.apple.com/ca/podcast/cinema-smorgasbord/id1495606055
Spotify: https://open.spotify.com/show/36GyQpY4P9HS87wmCKkGKY?si=wfj0g2auRlagZW2Aqx8ZJQ
Come follow us on Twitter or Facebook!
If you're going to cover one of Dick Miller's most famous roles you need to have a dynamite guest on board, which is why on this episode of You Don't Know Dick we're joined by Caelum Vatnsdal – the man who literally wrote the book on Dick Miller – to talk to us about 1959's A Bucket of Blood! Along the way we discuss Winnipeg, Caelum's experience with filmmaker Guy Maddin, the eternal-ness of Walter Paisley and so much more. Come check it out.. if you dare!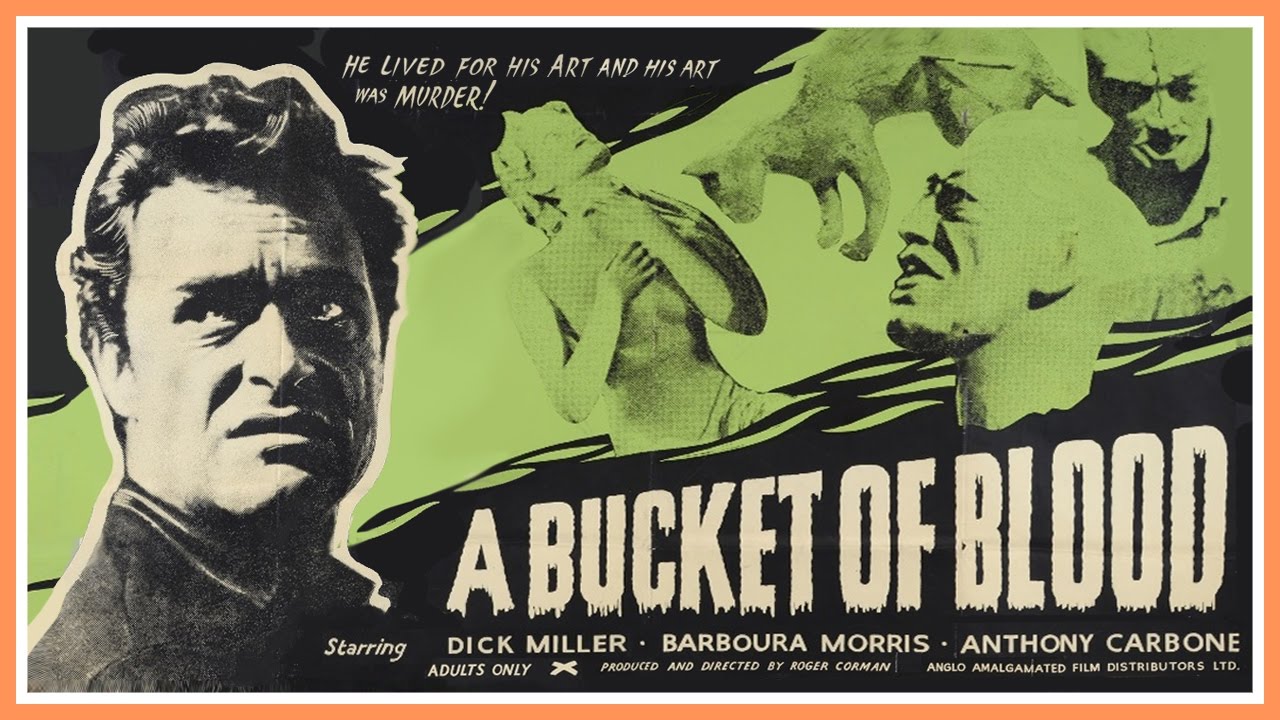 Pick up a copy of You Don't Know Me, But You Love Me: The Lives of Dick Miller right here.
Be sure to follow Caelum Vatnsdal on Instagram.
You can watch A Bucket of Blood right now on Amazon Prime or Tubi.tv (among other places)
Podcast: Play in new window | Download