RSS: https://www.cinemasmorgasbord.com/feed/podcast/
iTunes: https://podcasts.apple.com/ca/podcast/cinema-smorgasbord/id1495606055
Spotify: https://open.spotify.com/show/36GyQpY4P9HS87wmCKkGKY?si=wfj0g2auRlagZW2Aqx8ZJQ
Come follow us on Twitter or Facebook!
After the death of his mother, a young, thin, slightly gawky man in mourning suddenly finds her back from the grave with a hunger for human flesh and must keep her out-of-sight while simultaneously trying to woo his new girlfriend in a series of comedic sequences. No, it's NOT Peter Jackson's DEAD/ALIVE (aka BRAINDEAD), it's the sometimes startlingly similar ED AND HIS DEAD MOTHER from 1993, which leans a lot heavier on goofy humor and much, much, MUCH lighter on graphic violence. This one has a devoted cult around it, and stars a post-RESERVOIR DOGS Steve Buscemi, as well as Ned Beatty, an incredible John Glover and Jon Gries in supporting roles. LET'S SEE WHAT WE THOUGHT!
Watch Ed and His Dead Mother for free on Tubi.tv
Check out the Brooklyn For Life video featuring Steven Buscemi
Thanks to @JFreeWright and everyone helping us support our frontline workers in Brooklyn. Because in Brooklyn, you're #BrooklynForLife!

Right @ChrisRock, @BKBMG, @JimmyKimmel, @RosiePerezBklyn, @TajGibson, @AnselElgort, @Lupita_Nyongo, @_Maxwell_, @GoFundMe?? Spread love. pic.twitter.com/AuhJ9wOdZy

— Eric Adams (@BPEricAdams) April 24, 2020
The Gotham Reads YouTube Channel, which features celebrities reading children's books, can be found right here.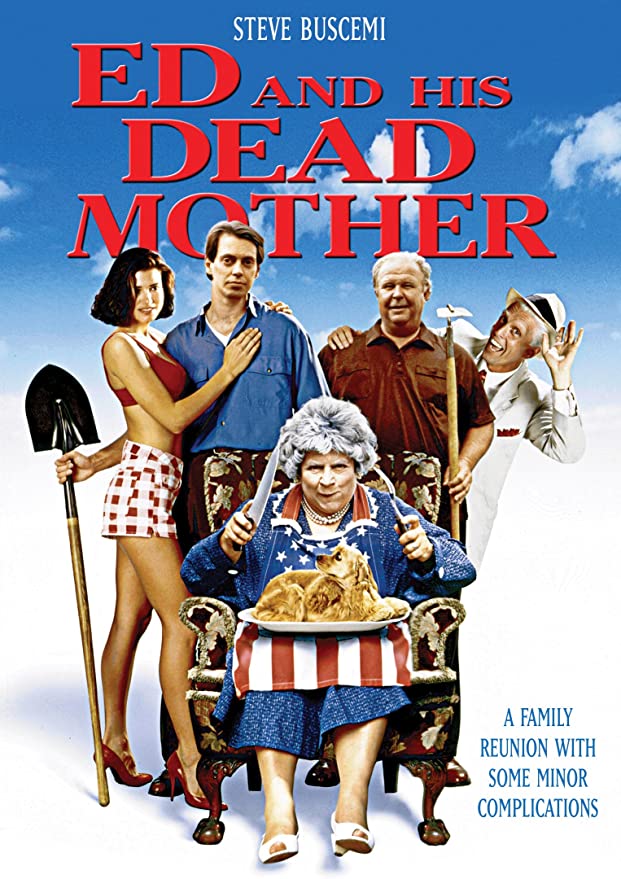 Podcast: Play in new window | Download