RSS: https://www.cinemasmorgasbord.com/feed/podcast/
iTunes: https://podcasts.apple.com/ca/podcast/cinema-smorgasbord/id1495606055
Spotify: https://open.spotify.com/show/36GyQpY4P9HS87wmCKkGKY?si=wfj0g2auRlagZW2Aqx8ZJQ
Come follow us on Twitter or Facebook!
It's a brand new episode of YOU DON'T KNOW DICK, where we look at the lengthy career of beloved actor Dick Miller! On this episode we're joined by writer/producer Heather Wixson (IN SEARCH OF DARKNESS, Monster Squad: Celebrating the Artists Behind Cinema's Most Memorable Creatures) to talk about the FX-heavy horror-comedy TALES FROM THE CRYPT: DEMON KNIGHT from 1995! Check it out!
To check out Heather's two-part retrospective on DEMON KNIGHT, head over to:
Part 1: https://dailydead.com/retrospective-celebrating-20th-anniversary-tales-crypt-demon-knight-part-one/
Part 2: https://dailydead.com/retrospective-celebrating-20th-anniversary-tales-crypt-demon-knight-part-two/
And be sure to check out her interview with FX legend Todd Masters on DEMON KNIGHT https://dailydead.com/interview-fx-legend-todd-masters-on-25-years-of-demon-knight-and-the-evolution-of-the-visual-effects-society/
You can follow Heather on Twitter @TheHorrorChick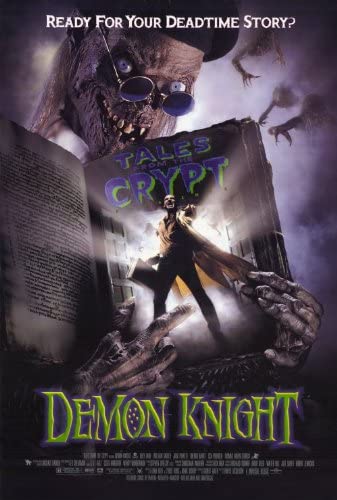 Podcast: Play in new window | Download