RSS: https://www.cinemasmorgasbord.com/feed/podcast/
iTunes: https://podcasts.apple.com/ca/podcast/cinema-smorgasbord/id1495606055
Spotify: https://open.spotify.com/show/36GyQpY4P9HS87wmCKkGKY?si=wfj0g2auRlagZW2Aqx8ZJQ
Come follow us on Twitter or Facebook!
The great character actor Dick Miller passed away on January 30th, 2019 at the age of 90, leaving a legacy of more than 180 films. On You Don't Know Dick, we're going to – with the help of friends and special guests – look at the film and television work of this tremendous performer, and try to get to the bottom of what made him such a special presence in so many films.
On our first episode, we're looking at the Roger Corman (sorta) directed gothic horror THE TERROR from 1963, starring Jack Nicholson, Boris Karloff, Sandra Knight and Dick Miller.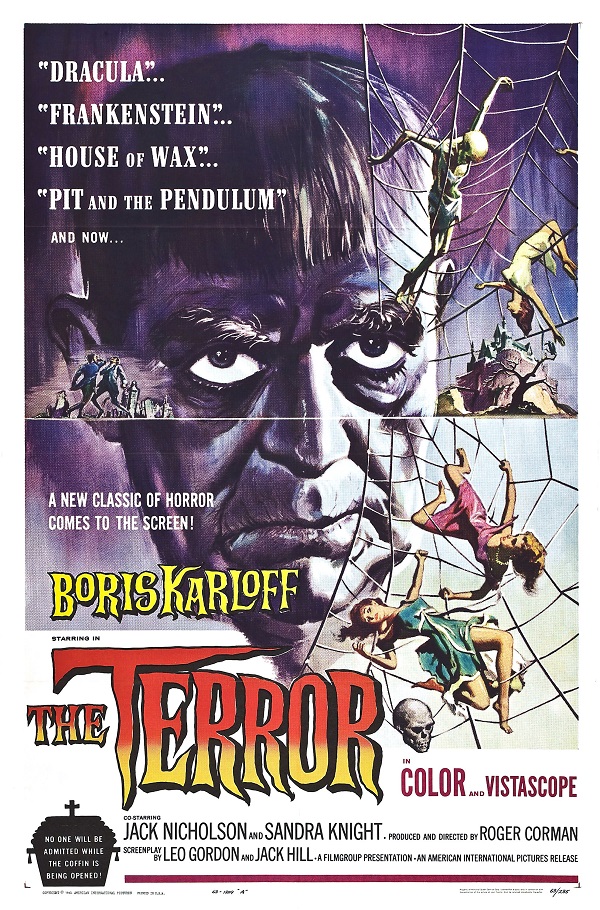 The film is available in various public domain versions, but the best available to watch for free is this version from The Film Detective:
On our next episode we'll be looking at one of Miller's most famous roles in 1959's A BUCKET OF BLOOD. Watch that here:
Podcast: Play in new window | Download