RSS: https://www.cinemasmorgasbord.com/feed/podcast/
iTunes: https://podcasts.apple.com/ca/podcast/cinema-smorgasbord/id1495606055
Spotify: https://open.spotify.com/show/36GyQpY4P9HS87wmCKkGKY?si=wfj0g2auRlagZW2Aqx8ZJQ
Come follow us on Twitter or Facebook!
A triumphant return for Cinema Smorgasbord after a week hiatus, and we bring with us both tales of Liam moving his family to a new state, as well as Barry Jenkins' first feature film: the 2008 romantic-drama Medicine For Melancholy. Starring Wyatt Cenac and Tracey Heggins, the movie traces the aftermath of a one-night-stand as two characters wander San Francisco and discuss relationships, race and gentrification. But is it a forgotten gem? Listen and find out!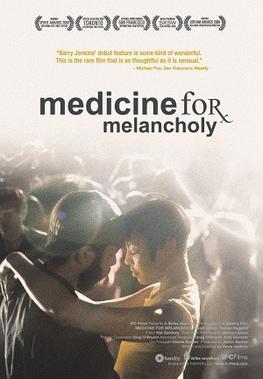 Podcast: Play in new window | Download