RSS: https://www.cinemasmorgasbord.com/feed/podcast/
iTunes: https://podcasts.apple.com/ca/podcast/cinema-smorgasbord/id1495606055
Spotify: https://open.spotify.com/show/36GyQpY4P9HS87wmCKkGKY?si=wfj0g2auRlagZW2Aqx8ZJQ
Come follow us on Twitter or Facebook!
On this episode of FORGOTTEN GEMS? we're looking at 1988 Sundance Grand Jury Prize winner HEAT AND SUNLIGHT from director/actor Rob Nilsson! It's a completely improvised drama about a former war photographer who now finds himself tangling with complicated feelings about his current relationship and BOY does it swing widely between visually and formally inventive and absolutely tedious. Also, there's FRUITICIDE. Let's check it out!
Check out Heat and Sunlight on Fandor: https://www.fandor.com/films/heat_and_sunlight
Send us an email to let us know what you think!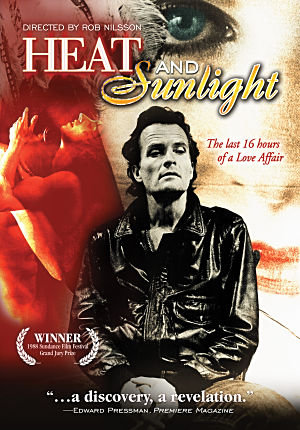 Podcast: Play in new window | Download